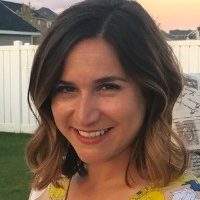 Licensed Creative Arts Therapist
Adolescents, Adults
Individuals & Groups
Molly Muraca is a Licensed Creative Arts Therapist (LCAT) in New York State. She graduated with her Masters in Art Therapy from The George Washington University.
Molly has experience working with adults, adolescents, children and their families. She provides various therapeutic techniques utilizing a client-centered approach, believing each client presents with individual stressors and life experiences. She is trained in trauma-informed art therapy, solution-focused therapy and will often integrate techniques from mindfulness and dialectic-behavioral therapy into her work with clients.
She is currently working in private practice, as well as at Gateway-Longview Behavioral Health Clinic within Buffalo charter school satellite locations. She treats children, adolescents and their families, many of whom are experiencing trauma, depression, anxiety,  oppositional-defiant and conduct disorders. Molly also works in partnership with the Mental Health Association of Erie County providing art therapy groups to promote self-esteem, emotional growth, and healthy peer relationships to youth around the WNY area.