Molly Violante, LCAT, ATR-BC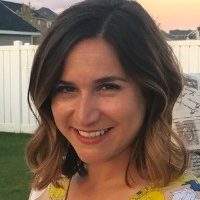 Licensed Creative Arts Therapist
Registered & Board-Certified Art Therapist
Trauma / EMDR Therapist
Individual & Group Therapy
Private Practice: Teens & Adults
Molly Violante (nee Muraca) is a registered, board-certified (ATR-BC), and Licensed Creative Arts Therapist (LCAT, ATR-BC) in New York State. She graduated with her master's degree in Art Therapy from The George Washington University in Washington, D.C.
​
Molly provides treatment, utilizing various therapeutic techniques and a client-centered approach, believing each individual client presents with unique needs and life experiences. She is trained in trauma-informed art therapy, solution-focused therapy and will often integrate techniques from mindfulness and dialectic-behavioral therapy into working with individuals. Molly is formally trained in EMDR (Eye Movement Desensitization and Reprocessing) therapy, and is currently working towards her certification in EMDR through the EMDR International Association (EMDRIA).
​
Molly provides art therapy to adolescents, and adults. Her expertise includes working with trauma-related symptoms, adjustment disorders, mood disorders, personality disorders, as well as adolescent emotional and behavioral problems. Molly currently offers individual, family, and group sessions at her private practice in the city of Buffalo.